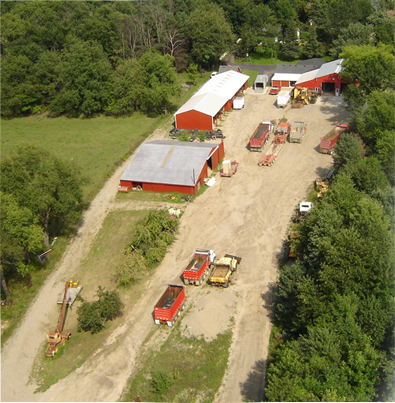 For over 30 Years, R & M Excavating & Paving has been reshaping the landscape in Lapeer County Michigan. It has grown into a company with a staff of 12 friendly and knowledgeable employees and a reliable fleet of Kenworth tractor-trailer trucks.

R&M Excavating & Paving's construction equipment is for use in its contracting business, which focuses on residential and commercial properties site work.

Since purchasing its own Sand Pit in 1995. R&M Excavating & Paving has continued to supply lower eastern Michigan with Crushed Concrete, Lapeer County Health Department Approved Septic Sand, Fill Sand & Screened Top Soil.

Further to the above-mentioned services R & M Excavating & Paving acts as a State of Michigan licensed used Truck & Equipment Dealer.